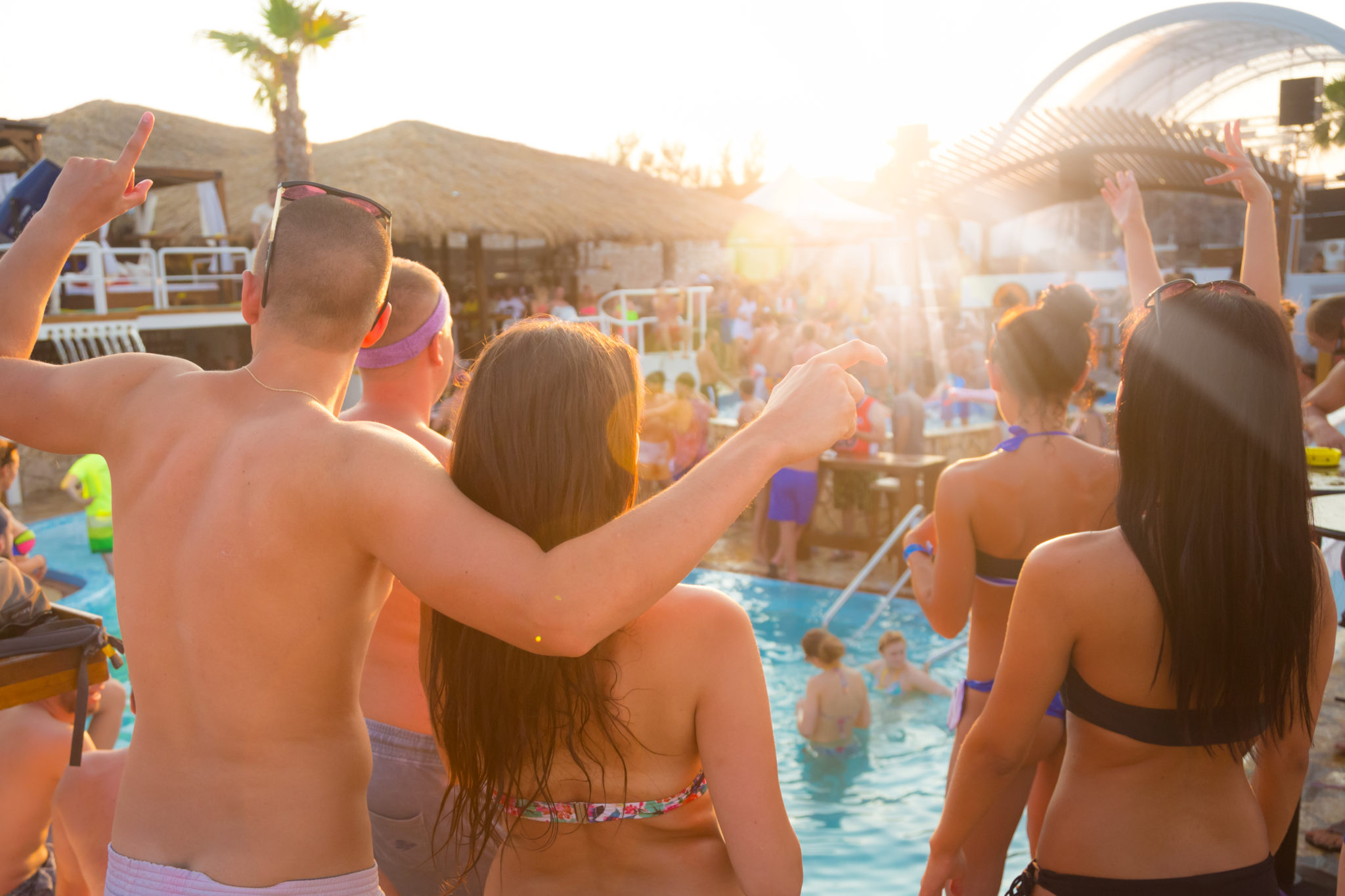 First Time in Ibiza? Discover the best clubs, restaurants & places !
First Time in Ibiza?
To many people, Ibiza is the first idea that come to their minds when they're planning their vacations. For some is like home, for some is tradition, and for some is a new place to discover. If you are one of the last, then you should know: No matter if you're not ready for Ibiza, Ibiza is ready for you. Here's a list of things you should absolutely do while in this amazing Island.​
BEACH
There are more than 80 beaches around Ibiza's beautiful coastline. Enjoy the clear water the Island has to offer, watch the sunset in their beach clubs drinking your favorite drink with friends and having a good time! You can also have a romantic dinner watching the moon's reflection on the water while the sand is covering your feet. It's never late to make new friends… you should try SNORKELING! Go swimming under the water and discover a whole new world. Plenty of fishes, plants & colors are waiting for you! Want to have some fun? Try JET SKIING with your friends & family! The adrenaline of driving on the water is something everyone should experience!
PARTY
Ibiza's heart lies on the clubs, some people would say. Incredible vibes and parties are what this Island is mostly about! Have some fun dancing with your loved ones in some of the greatest clubs in the world… all in one place!
OLD IBIZA TOWN
On the top of the modern city, Ibiza's old town awaits you. Have a nice walk on the small and beautiful streets of this town and get to know a little bit more about the Island's history. As you continue your visit, don't forget to get a good look at the incredible view of the entire island that you can get from this amazing place!
ES VEDRA
Es Vedra is the host to many miths and legends, that's why she is one of the biggest stars of the Island. Watch the sun part behind this mystical and amazing rock while in Ibiza and feel the vibes and energy this beauty has to offer. You won't regret it!
RESTAURANT
From the sea directly to your plate. Fresh sea food is all you need! Get to know Spanish food a little bit more in Ibiza's incredible restaurants.
MINI GOLF
While there's many exciting activities in the island, it's always a good idea to chill… while having fun! Play MINI GOLF with your friends and loved ones and have an amazing fun night!
KARTING
Adrenaline is the second name of Ibiza! Try a KARTING match with your loved ones! Whoever wins, wins!
Follow us to stay updated with the latest Ibiza news and highlights!