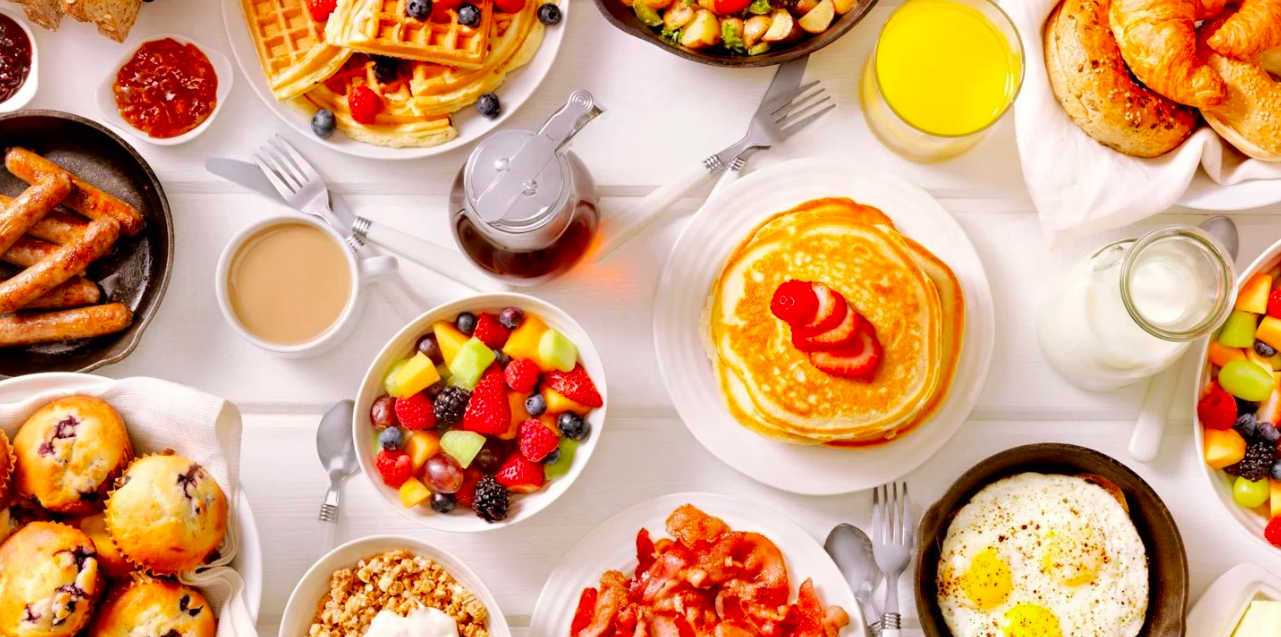 Best Breakfast Restaurants in Ibiza & Formentera
Looking for the best breakfast in Ibiza ?
Don't we all need some nice breakfast after a long night out? And how could we resist a fresh morning juice with a splendid view? From healthy and light breakfast to heavy brunches, there are many options in Ibiza for your first meal of the day.
Breakfast is the real thing! Restaurants in Ibiza often offer well-presented dishes made with exquisite ingredients. Their breakfasts are healthy, complete and generous meals. From Old Town to San Antonio Bay, the island is full of magical places, perfect settings to enjoy your food, make you smile and get you ready for a pleasant day.
Fresh products, cheap prices, friendly staffs, Ibizadvisor brings you the very best of Ibiza. Here is our top breakfast restaurants of the island :
•  Retro Gusto
•  Can Kiwi
•  Croissant Show
•  Claro Formentera
•  GranHotel Ibiza
Retrò Gusto
If you are in Ibiza, you need to eat at this amazing place! This address is inevitable if you want to enjoy a good breakfast on a terrace. The service there is known for being very kind and nice. It has been rated the 9th of 440 restaurants in Ibiza and had a Lauréat Excellence Attestation in 2018.
Address: Calle Pais Basc
607800, Ibiza, Spain
Phone: +34 622 95 74 66
Hours: 8.30am – 00.00am
Can Kiwi
Can Kiwi is the new cafeteria to go to if you want to properly start your day. They have so many good products to offer, from fruits and cereals bowls to bruschetta, this place really offers an incredible variety of food. The smoothies and milkshakes are also very well done, and the service is very fast. We love this address!
Address: Carrer d'Arago, 91-75
07800, Ibiza Town, Ibiza, Spain
Phone: +34 871 02 36 56
Hours : 7.30am – 9.30pm
Croissant Show
This place is completely making you lick your lips! The owner is very cool, has a Dali style moustache and is considered as a local icon. Bakery is at its best here, you can have croissants with almond, chocolate and many other products on the top, but also some crepes or some eggs for example. The terrace is pretty cool and is a good spot to meet people or to share good moments with family and friends.
Address : Calle Music Fermi Mari 51
07800, Ibiza, Spain
Phone : +34 971 30 41 26
Hours : 6.00am – 00.00pm
Claro Formentera
Claro Formentera is a restaurant very well known in Formentera for its delicious food and breakfasts. This place is known for being a food concept store. They are available on Instagram, Facebook, TripAdvisor but also on Spotify! This place has been rated the 4th of 213 restaurants in Formentera.
Address: Calle Espalmador 98
07871, Formentera, Spain
Phone: +34 971 32 83 25
Hours: 8:30am – 4:00pm
GranHotel Ibiza
One of the best breakfast spots of the Island is of course the 5 stars Ibiza Gran hotel. Their restaurant is proposing a luxury breakfast experience for 36€. You have access to a huge buffet and you can customize your own yogurt at the station with fresh fruits, syrups and cereals. Moreover, you can have around 20 different types of breads! This spot really is extraordinary, we recommend it!
Address: Paseo Joan Carles I 15-17
07800, Ibiza Town, Ibiza, Spain
Phone: 971 80 68 06
Hours : 6.30am – 2pm